QUIRK FAMILY HISTORY


Timothy Quirk was born in Ireland(probably in Galbally, County Limerick) in 1831. During the potato famine, he made the voyage to America with his brother, Rodger. Timothy met and married Bridget Ryan(born in Ireland in August of 1846, came to America in 1848). They settled in Susquehanna, Pennsylvania, and had 7 children: Timothy Jr., William, Catherine, John, Dennis, Minnie, and Agnes. The oldest, Timothy Jr., died at the age of 14. Timothy Sr. died February 8, 1874. His brother Rodger died April 28, 1872. Timothy Sr., Timothy Jr., and Rodger are all buried in Laurel Hill Cemetery in Susquehanna.
Sometime in the 1880s, Bridget Quirk and her 6 remaining children moved to Jersey City, New Jersey. It was there that her son, John Joseph, would meet Miriam Theresa Quirk(born August 29, 1884 in New York City). John and Miriam were married in June of 1908. They had 7 children: Rita, Leonard, John(called Jack), Gregory, Bertrand, Arthur, & Marrian.
Their oldest, Rita, would marry Robert Larkin Jr.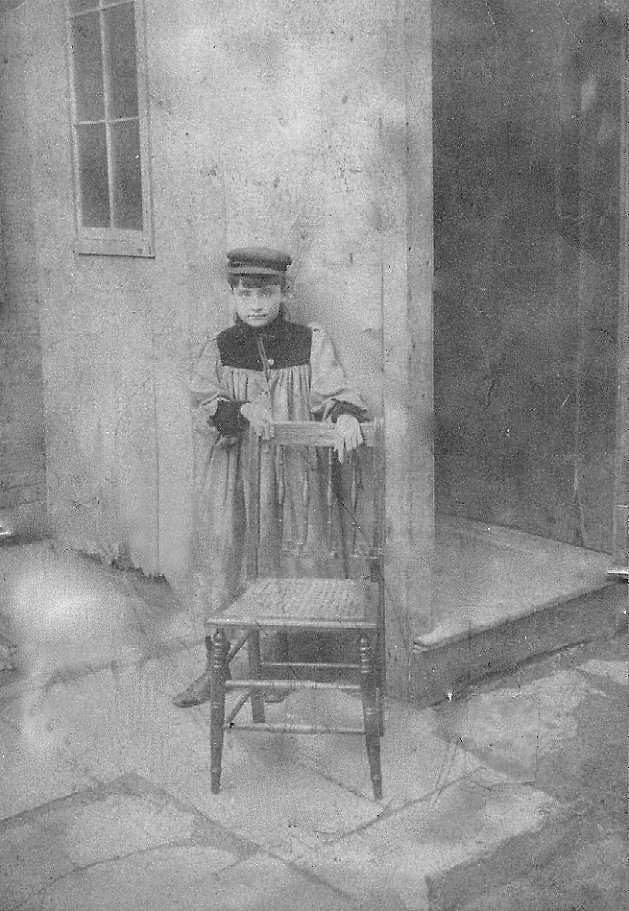 Miriam Theresa (Walsh) Quirk. Photo taken in backyard at 313 W. 13th St., Greenwich Village, N.Y., prior to her family's move to New Jersey. The address is just a block away from her grandparents' livery stable. Her mother, Ellen (Leonard) Walsh, was born in February 4th, 1863, in New York City.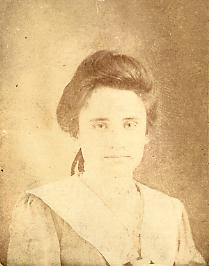 Miriam (Walsh) Quirk. Photo taken at the Yennek studio, 252 Sixth Ave., New York.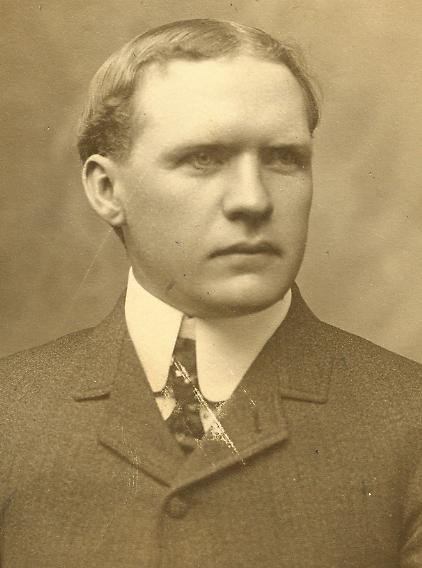 John Joseph Quirk.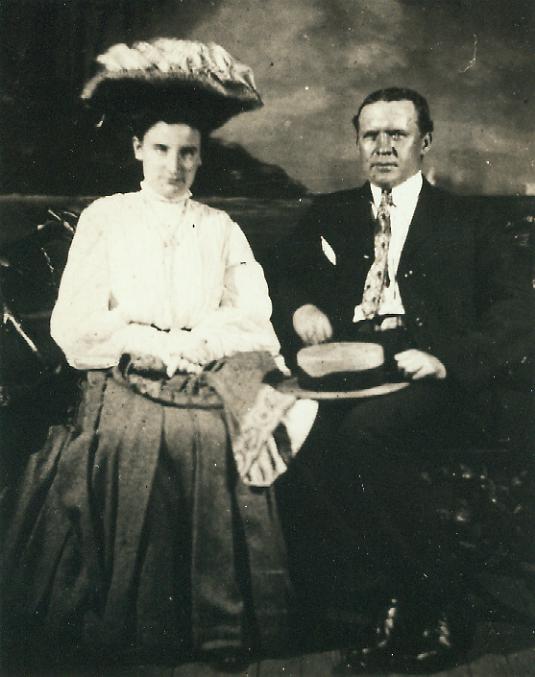 Miriam (Walsh) Quirk & John Quirk in courting times. They married one year later. Photo made from an old tin-type by Jack Quirk.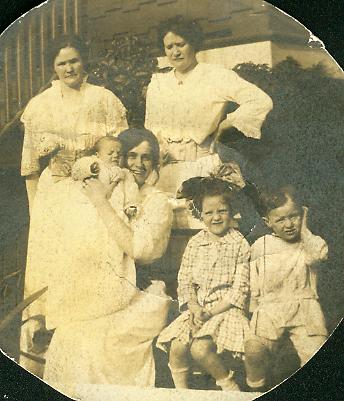 Aunt Agnes on the left in the back, Rita and Leonard on the bottom right.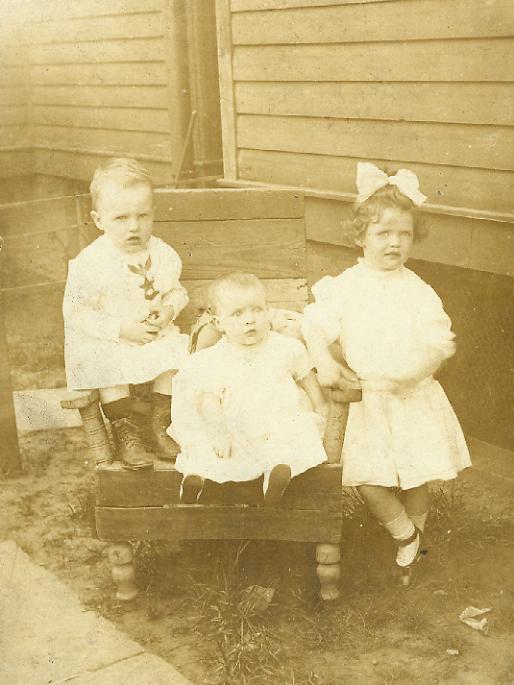 Leonard, Jack, and Rita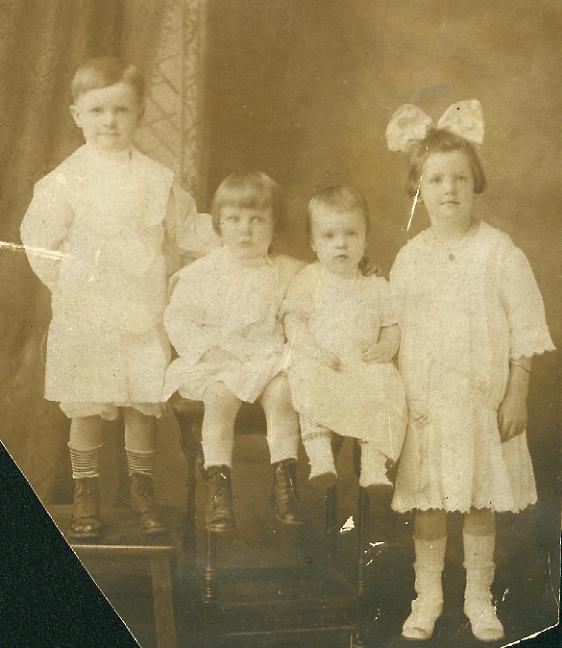 Leonard, Jack, ?, Rita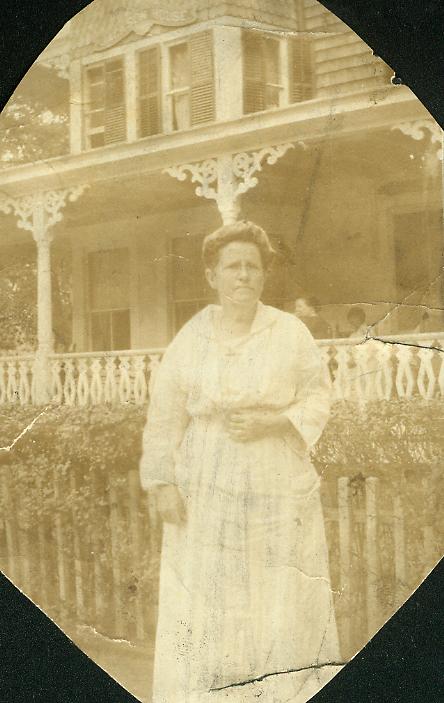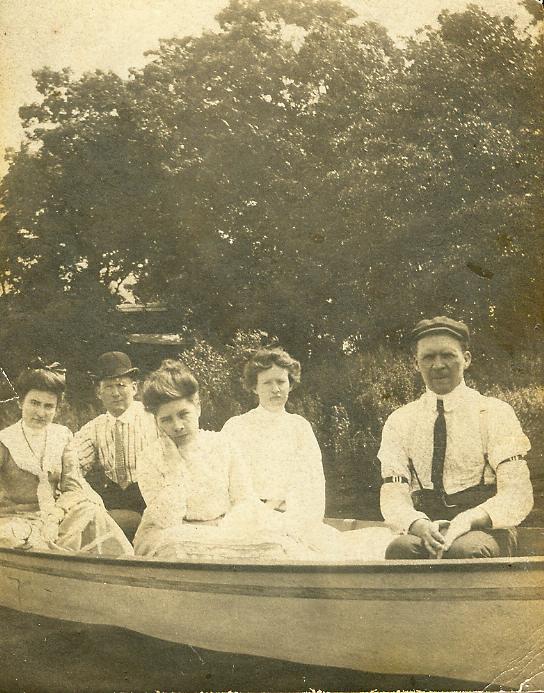 Miriam (Walsh) Quirk, John Quirk, and ?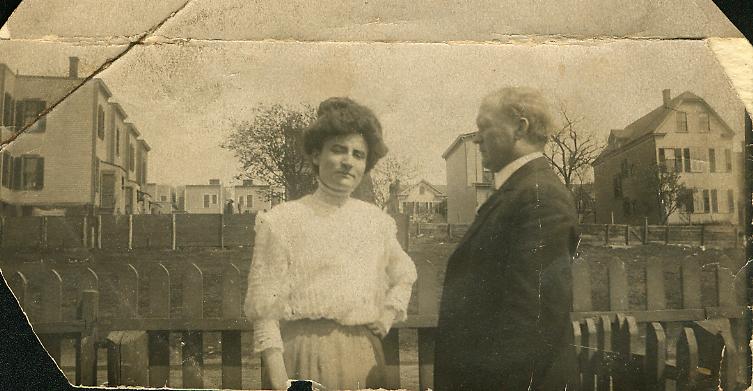 Miriam & John Quirk.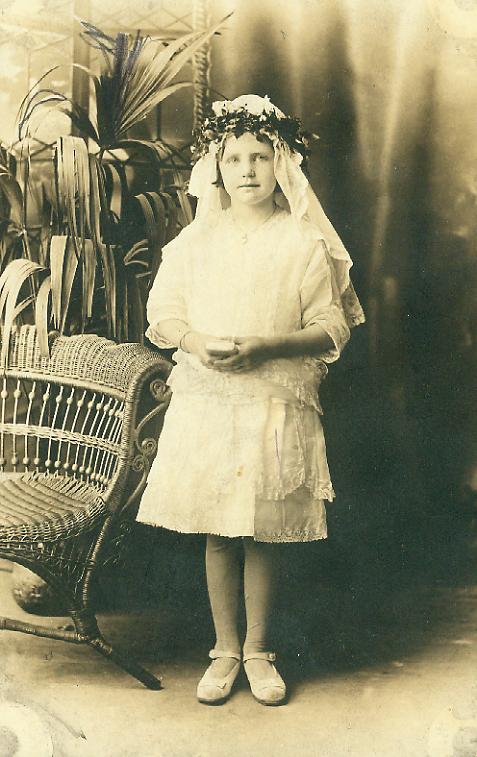 Rita's First Holy Communion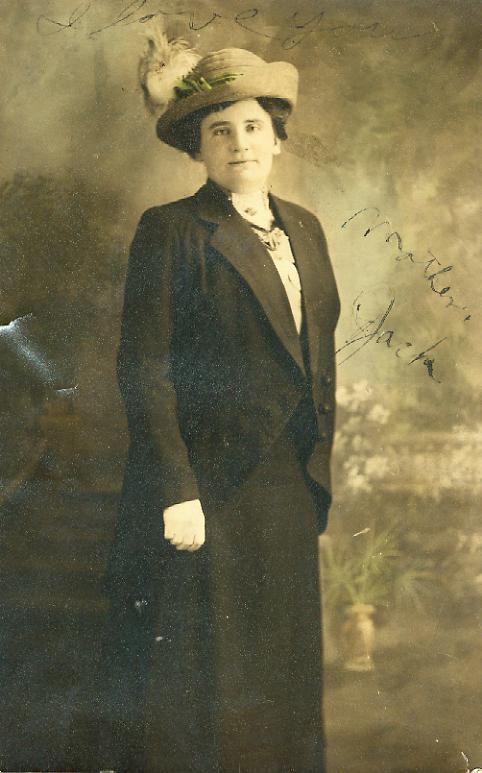 Miriam Quirk. The writing in pen reads "I love you, Mother. Jack."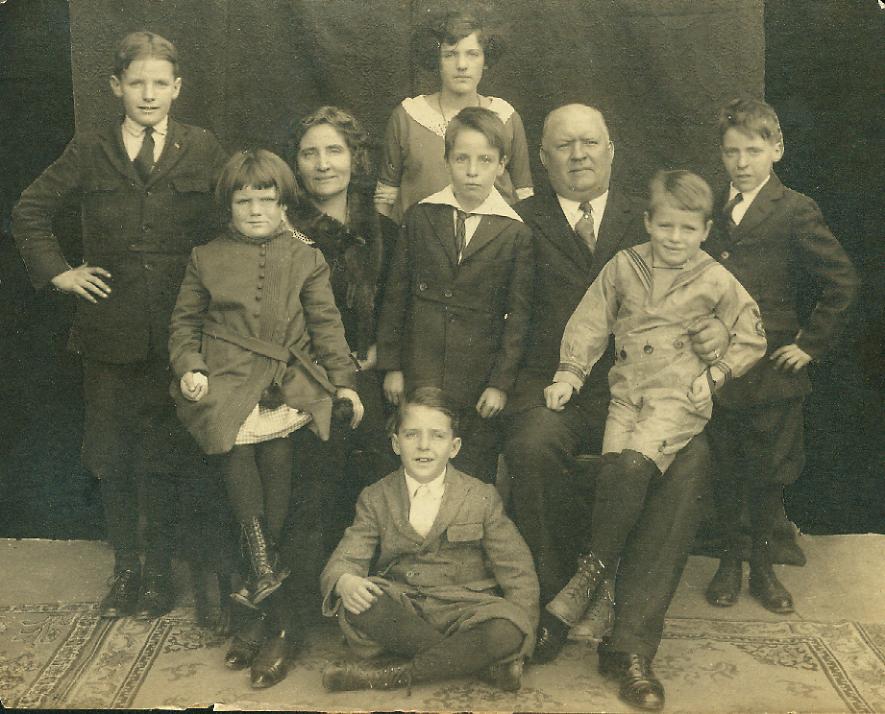 Rita in the back. From left to right(and correct me where I'm wrong!), Leonard, little Miriam, Miriam, Jack, John, Arthur, Gregory, and Burt sitting in front.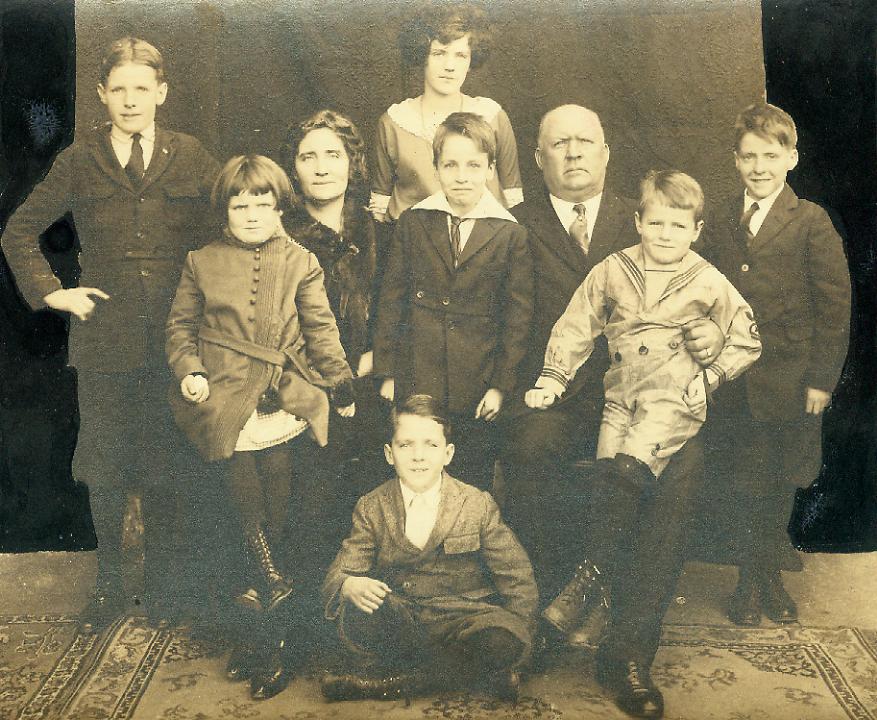 Another photo from the same sitting.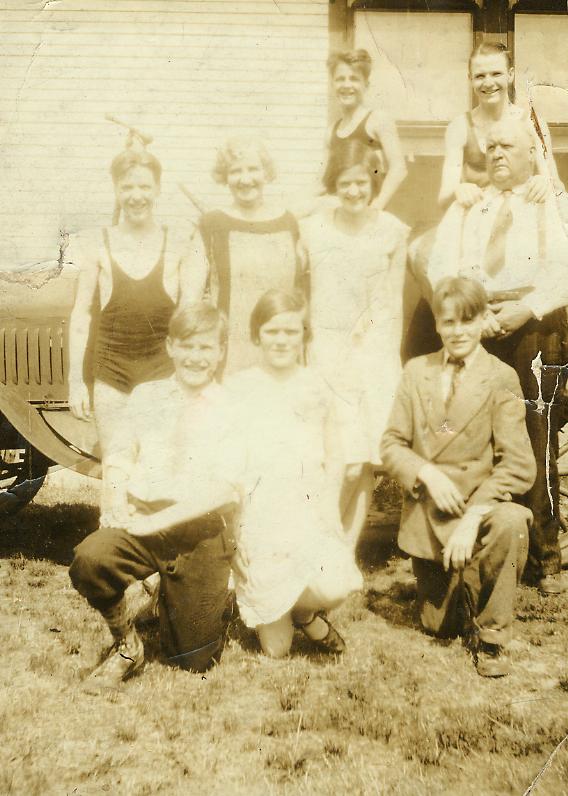 Back row: Gregory & Leonard. Middle row: Jack, Grandma Quirk, Rita, & Grandpa Quirk. Front row: Arthur, Miriam & Burt.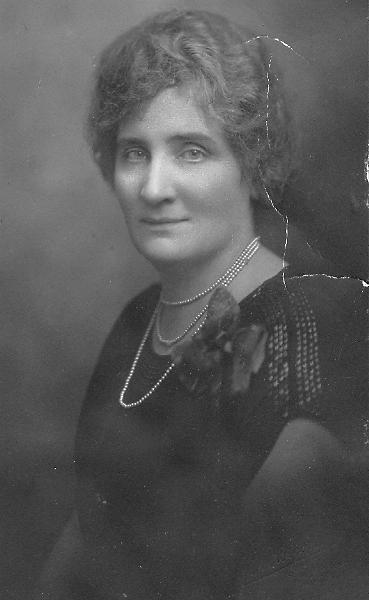 Miriam Quirk.

Miriam Quirk and Rita. Photo taken in the backyard at 820 Pavonia Ave. The steeple on the right in the background is St. John's church.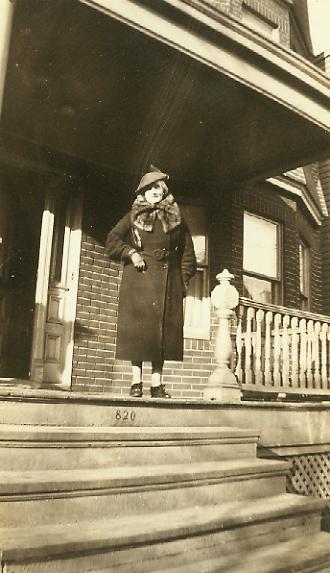 Miriam Quirk on the porch at 820 Pavonia Ave., Jersey City.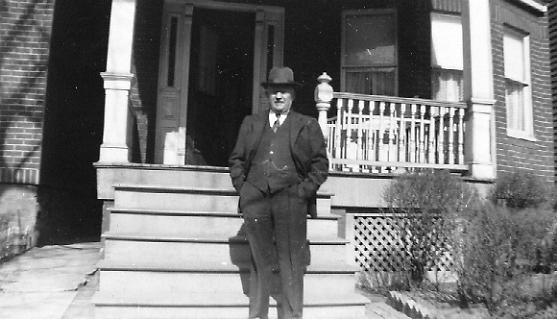 John Quirk, also at 820 Pavonia Ave., Jersey City.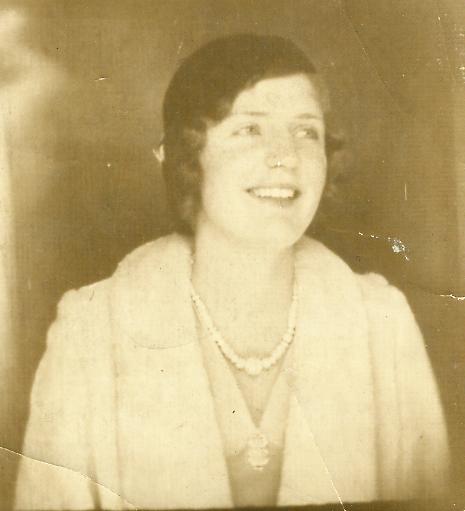 Rita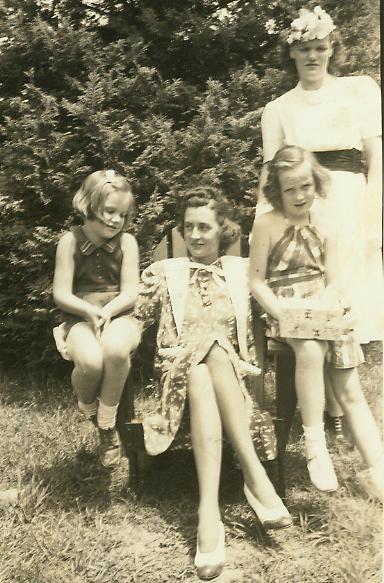 Leonardo, 1939. Bobbie (Larkin) Delaney, Elaine, Joan (Larkin) Byrd, Miriam.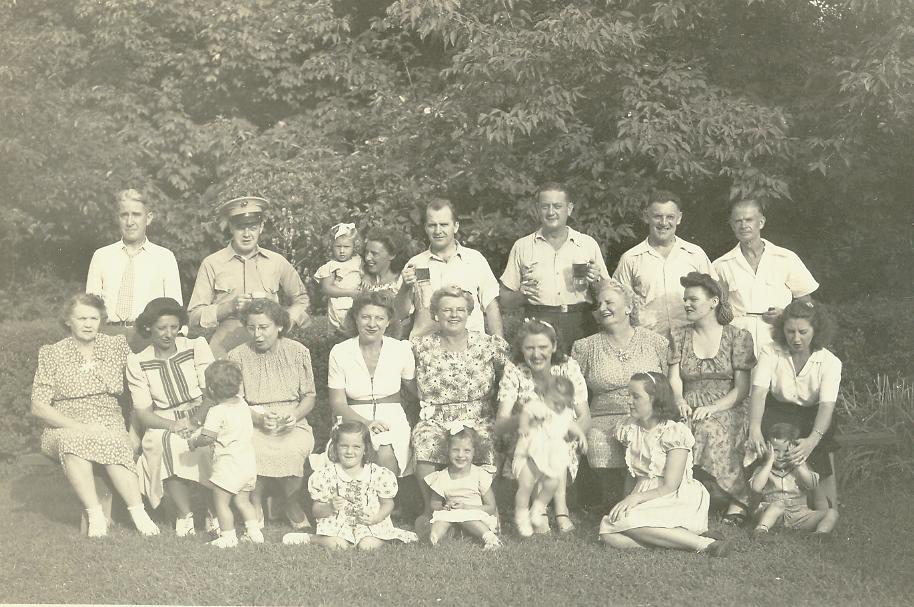 Leonardo, New Jersey, probably 1945. Back row: Richard Walsh( Grandma Quirk's brother), Maddy Malone(friend of the family), Crissie Lockwood Montgomery holding Nancy Montgomery, Gregory, Robert Larkin Jr., Clem Cockcroft(Rachel's husband), & Robert Sr. In the middle row: Agnes Quirk, unknown, Helen Walsh, unknown, Grandmother Lockwood, Rita Larkin, Grandma Quirk, Miriam, and Gladys(Gregory's wife), and little Gregory in front of her. Front row: unknown boy, Carol Larkin, Judy Montgomery, Ruthie Larkin, Joan Larkin, and little Gregory.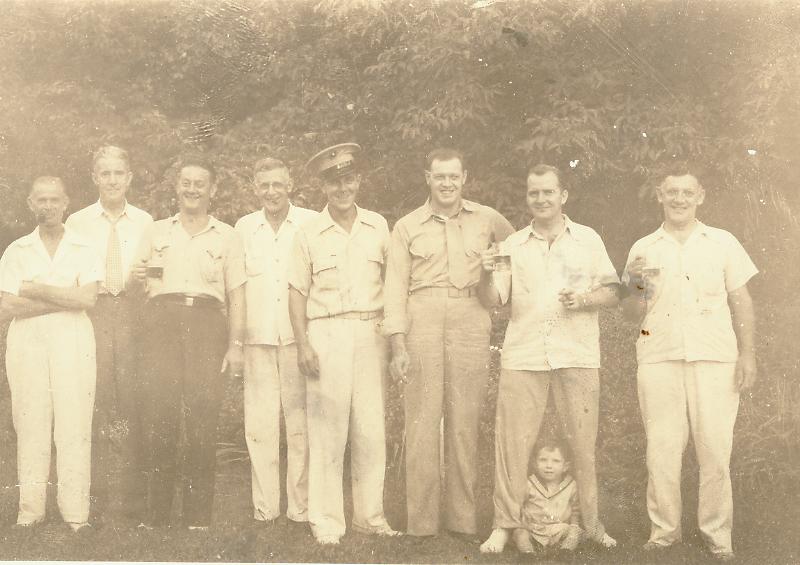 Robert Sr., Richard Walsh, Robert Jr., Miriam's(Rita's sister) father-in-law, unidentified, Maddy Malone, Gregory(Rita's brother) with son Gregory below, & Clem Cockcroft.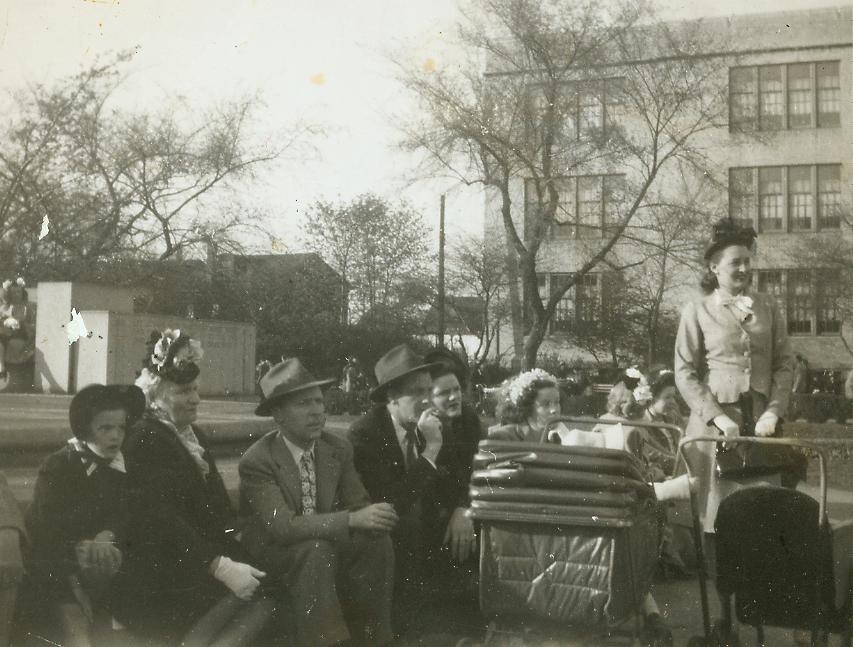 Easter Sunday, 1946, in Lincoln Park. From left to right: Carol (Larkin) Reed, Grandma Quirk, Jack, Charley, Miriam, Joan (Larkin) Byrd, and Elaine(standing).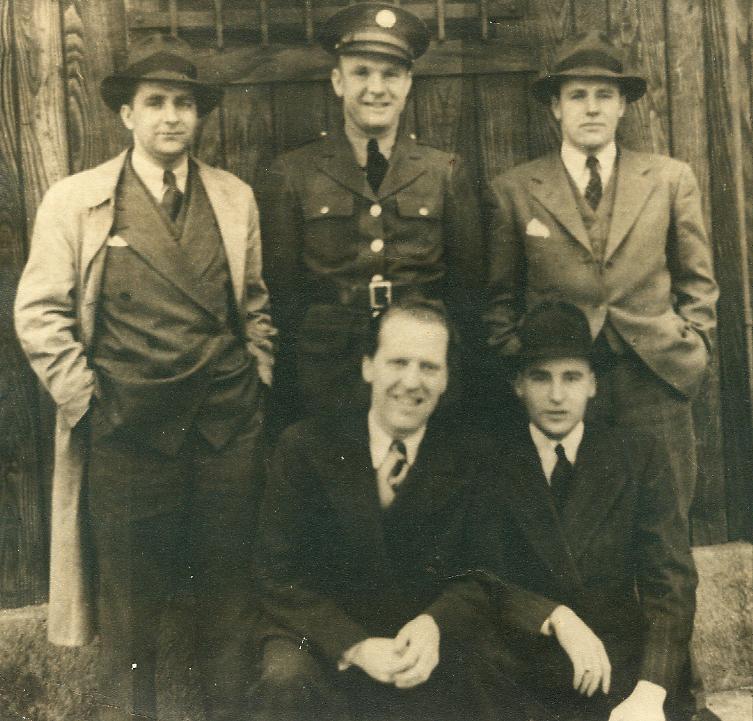 The Quirk Boys. In the back: Gregory, Leonard, & Arthur. Up front: Jack & Burt.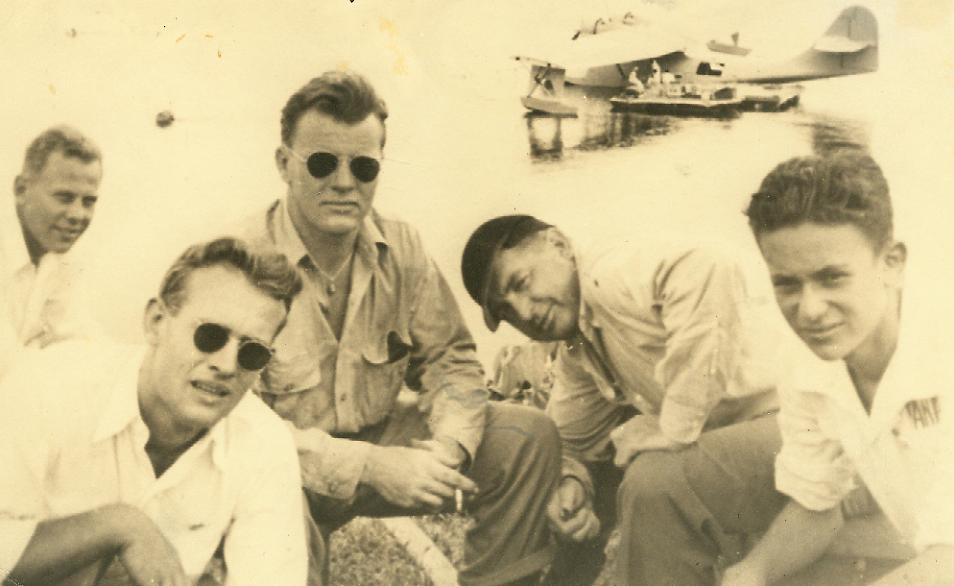 Arthur Quirk(holding cigarette) and his crew. Arthur was a soldier of fortune, and died in Peru during the war.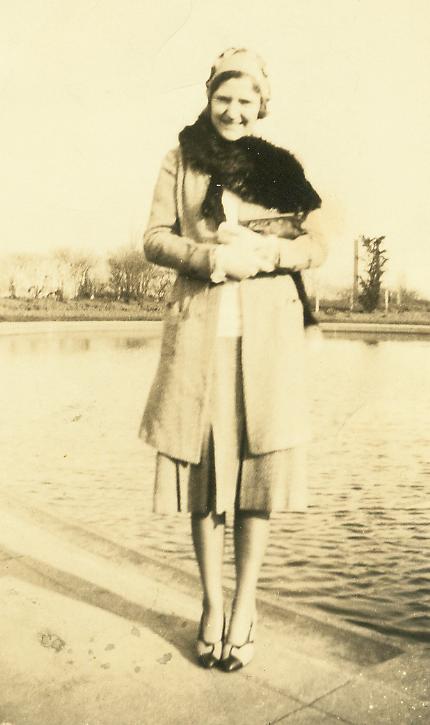 Rita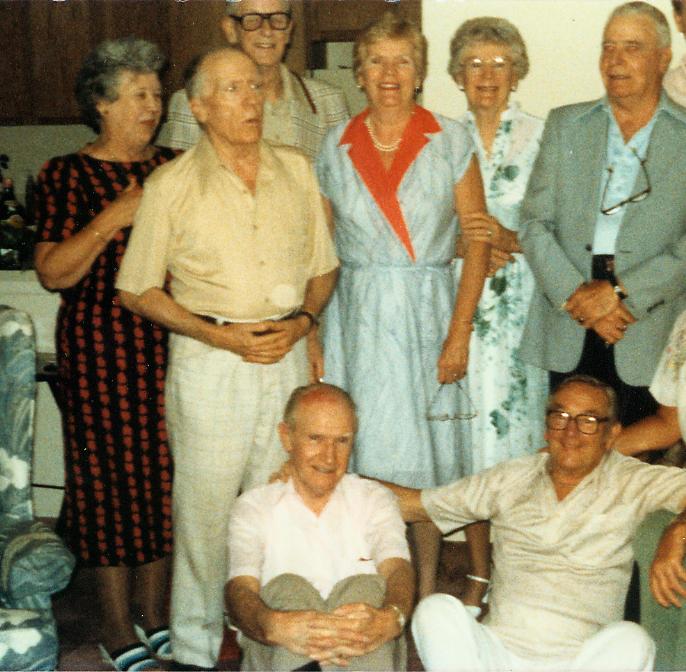 Back row: Leonard's wife, Jack, Charley, Miriam, Rita, Bert. Front row: Leonard & Bob.