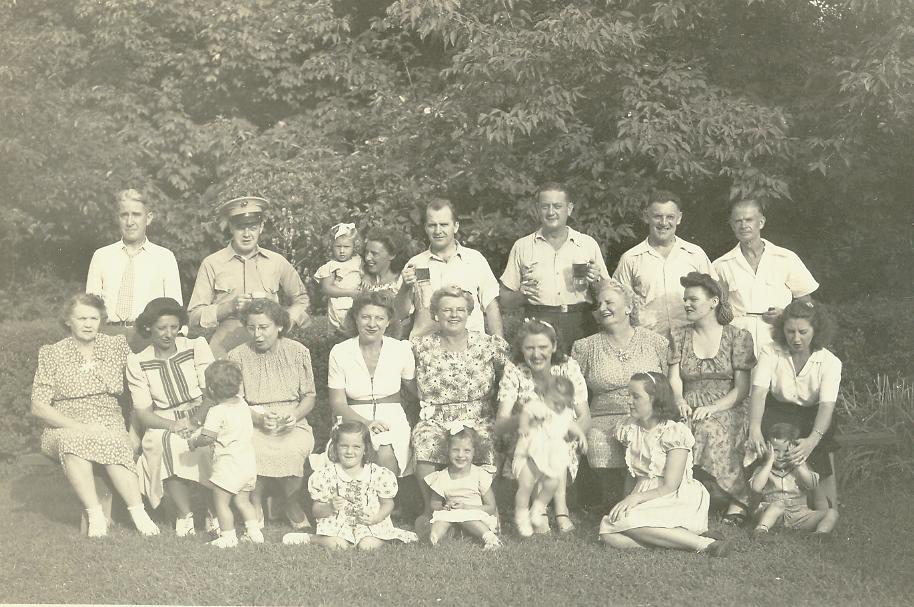 Leonardo, New Jersey, probably 1945. Back row: Richard Walsh( Grandma Quirk's brother), Maddy Malone(friend of the family), Crissie Lockwood Montgomery holding Nancy Montgomery, Gregory, Robert Larkin Jr., Clem Cockcroft(Rachel's husband), & Robert Sr. In the middle row: Agnes Quirk, unknown, Helen Walsh, unknown, Grandmother Lockwood, Rita Larkin, Grandma Quirk, Miriam, and Gladys(Gregory's wife), and little Gregory in front of her. Front row: unknown boy, Carol Larkin, Judy Montgomery, Ruthie Larkin, Joan Larkin, and little Gregory.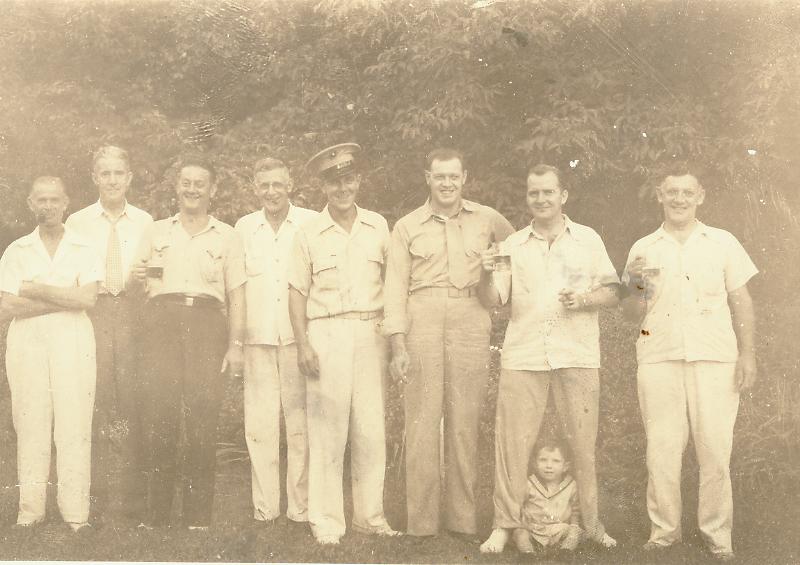 Robert Sr., Richard Walsh, Robert Jr., Miriam's(Rita's sister) father-in-law, unidentified, Maddy Malone, Gregory(Rita's brother) with son Gregory below, & Clem Cockcroft.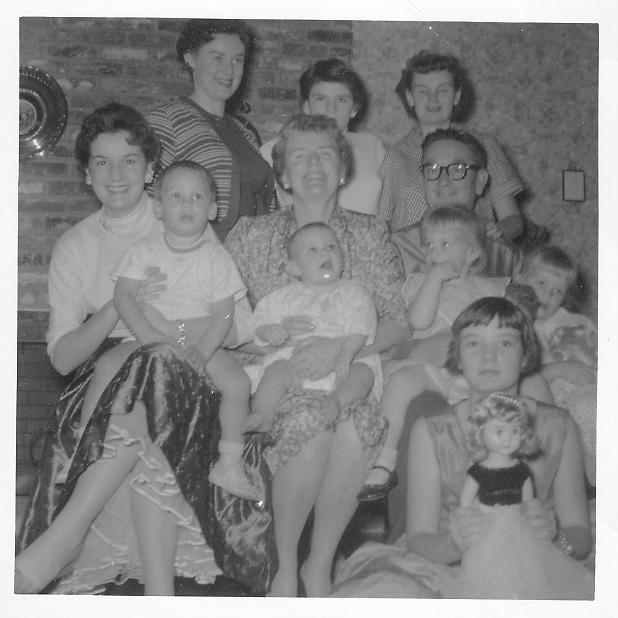 Joan, Ruth, Bobbie, Carol, Rita, Bob, Kathy. I'm guessing the girls in Grandpa's lap are Jeanne & Joyce, and Steve and Mark in Carol and grandma's laps? Kathy still owns the doll!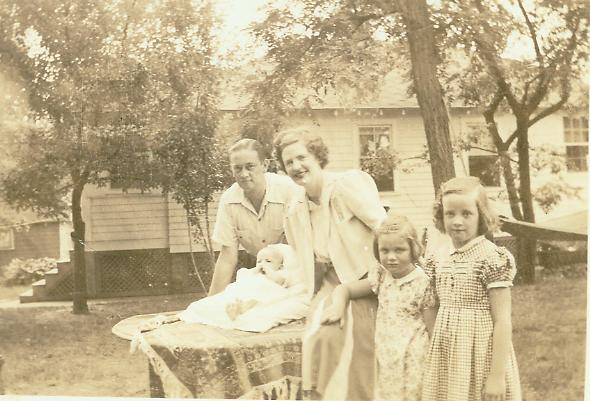 Bob, Rita, Baby Carol, Bobbie, & Joan in front of Gregory & Gladys' house in Leonardo, NJ.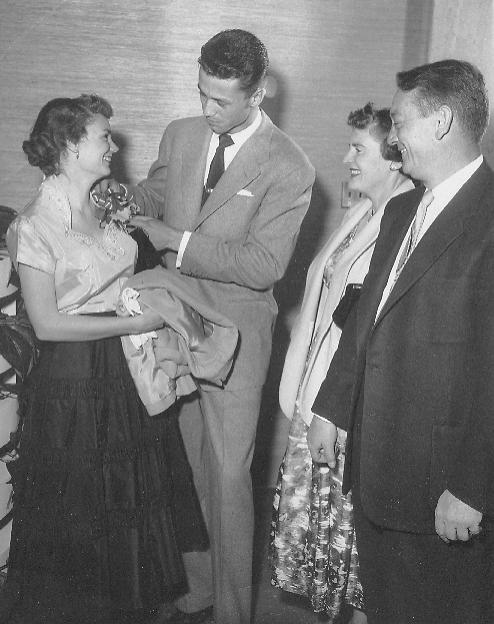 Mom, Dad, Grandma & Grandpa(AKA Bobbie, Jay, Rita, & Bob), all looking rather dapper.